Last week was definitely busy, but what a great week it was! We split up for most of the week. The girls went to Louisville for Angus Jr Nationals and the boys stayed home to help our Hendricks County 4-Hers during their fair week! Both teams saw success but more importantly made memories that will last a life time!
Hendricks County 4-H Results:
Reserve Grand Champion Hendricks County Born and Raised Heifer, Reserve Champion Angus Heifer, Champion Hendricks County Born and Raised Angus Heifer- BFAC Bailey 1725
Reserve Champion Angus Steer, Champion County Born and Raised Angus Steer- BFAC TR2 1873
Class 1 Winner- BFAC Queen Insight 8150
Class 3 Winner- BFAC Cheyenne 1804
Class 4 2nd Place- BFAC Emulous Smoke 1708
Champion Junior Showman – Trent Austin
Champion Intermediate Showman- Walker Van Ness

And last but not least one of our favorite and most special awards, our Austin Family won Beef Herdsman of the Year!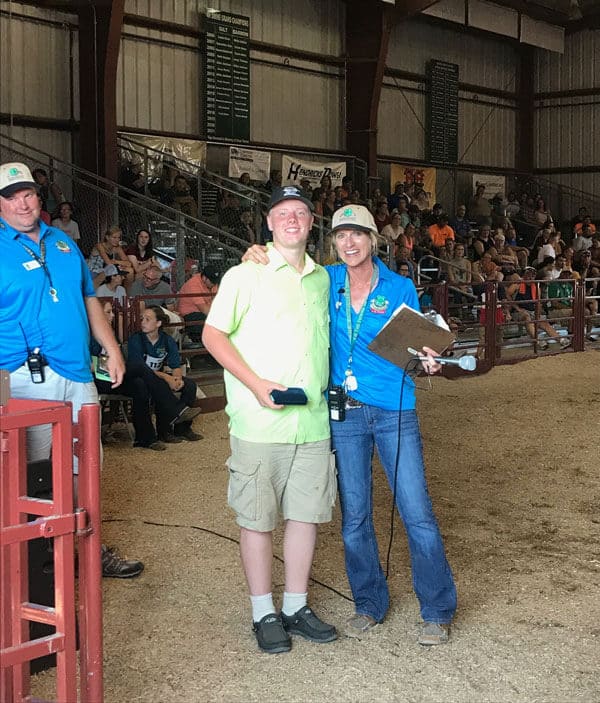 National Junior Angus Show Results:
Class 7 Winner- SSF Lady O138
Despite the heat, summer is still one of our favorite times of the year.  Catching up with friends who share the same passions we have is always good fun.  Now that we have almost put a pin in this year's season, we hope you remember us as you are hunting for show calves for next year! It is never to early to start, we have some really promising prospects in the barn already, and we look forward to seeing you soon!